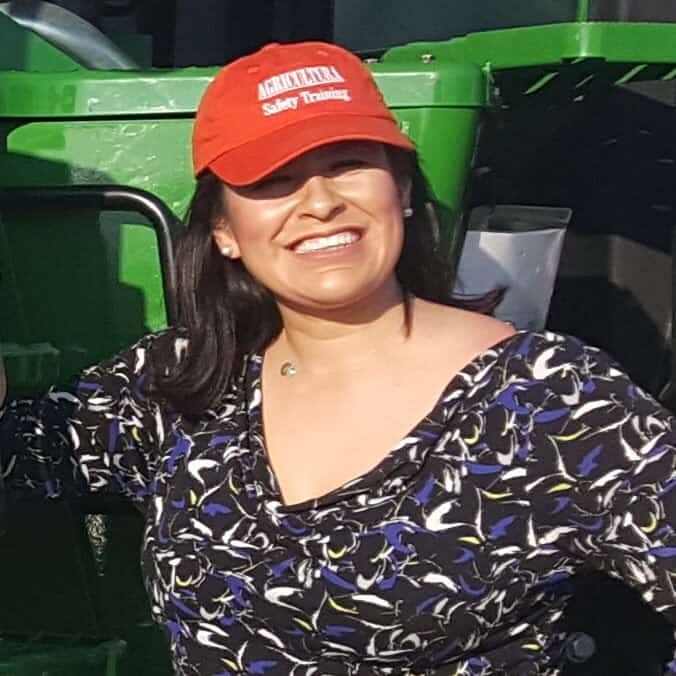 Icela is the second (to her father) in her family who has ventured to start her own small business practice – Agricultura Safety, in May of 2015.  Her career commenced in 2005 with a Napa Valley farm labor contractor as a Human Resources/Safety Coordinator.  This is where she found her calling for farm safety.  Her career includes working for a branch of the California Farm Bureau – Farm Employers Labor Service where she was exposed to commodities and areas of work never imaginable. From actively protecting workers and businesses in Oregon, California and parts of Arizona to working as an On-Site Manager/Safety Trainer for Mariani Nut Company in Winters California; she managed and trained 300 – 400 employee's year-round.  She is a dedicated advocate for farm workers health and safety.  Her work has led her to many conferences and seminars put on by Napa, Sonoma and Stanislaus County Farm Bureau's, and AgSafe, and many local non-profit events to name a few.  Recently she was asked to lecture at the Santa Rosa Junior College for the "Sustainable Viticulture Program" – Safety & Leadership Practices Series.
She is a proud mother of two fine boys JJ (18) recently graduated his HS Senior year & US Marine LCPL L. D Martin (21).  They are her drive and motivation for the work she does within her business, community and her home.
It is Icela's vision for all people to appreciate the land our farmers and labor force tend and the constant struggle to get everyone home safely.  It's within her personal mission to help the community. She is actively on various Subcommittees within the County of Napa.  She is serving her first term and fourth year as acting President for Napa Valley Unified School District, Board of Directors with the Napa County Hispanic Network, Napa Valley Latino Heritage committee member, President Circle Member with the Napa County Farm Bureau.